COMMUNITY NEWS
Sisterhood of Temple David
The Durban Progressive Jewish Congregation celebrated Purim in style with a full house for the service and reading of the Megillah. We then went on to enjoy the Purim Carnival, incorporating the Fancy Dress competition. Adults and children alike were decked out in innovative, colourful costumes, with prizes for various 'age' groups, young and not-so-young. We all ate happily, and the hamantaschen were plentiful and delicious. The atmosphere was warm and friendly, and the evening was most enjoyable, so thanks to all who came and made it such a success.
---
COMMUNITY NEWS
Sisterhood of Temple David
By Marion Arkin
The Sisterhood of Temple David held a Shabbat service for World Women's Day of Prayer on 4th March. The ladies who participated in the Service enjoyed the equality of religious practice.
We were delighted to share our religious observance with several women representing the various organizations in Durban: Colleen Mervis of WIZO Durban, Arlene Abrahams representing the Union of Jewish Women, Roseanne Rosen from the Council of KwaZulu Natal Jewry, and Mary Kluk, Director of the Durban Holocaust Centre. Sisterhood members effectively ran the Service.
Our guest speaker was Dr. Devi Rajab, who addressed us on the topic, "Your Blues Ain't Like Mine - challenges for universal sisterhood". An academic and spokesman for women's rights, Devi is a well-known personality in Durban. She spoke to us in a warm and humorous manner on a really serious topic. She spoke of the discrimination faced by women focusing on all forms of injustice. She insisted on the need to uphold humanitarian value, both for children and adults. This is one way to help revise history, which so often largely ignored women's contributions, and their equal place in society. We can all play a vital role in making the world a happier place for all of us and will not be deterred.
Congregational participation enhanced the service and made for a warm atmosphere. Everyone enjoyed a brocha with us afterwards.
---
COMMUNITY NEWS
Sisterhood of Temple David
By Elizabeth Groot
The last Friendship Club Bingo Morning of 2015 was greatly enjoyed by the residents of Beth Shalom. All the players received special envelopes with Chanukkah gelt and inspirational verese, and both were very much appreciated. In addition to the normal prizes, there were two special prizes, which were won by Gill Salakoff and Leah Maserow, much to their delight. Sisterhood look forward to seeing the residents enjoy Bingo this year.
---
COMMUNITY NEWS
Sisterhood of Temple David
- By Paddy Meskin
The Mavela Ikhaya Project has just completed its 13th year. It was launched in 2002 to address the problem of orphans and vulnerable children infected and affected by HIV/AIDS. The heads of some of these households, were children themselves, responsible for their siblings and some were as young as 10 and 11 years when we started.
Ndwedwe is made up of 19 wards (Districts) and Mavela is the fourth largest ward of the 19, with 11,577 people living in the area in 2013. Some of the ladies who are home based care-givers walk 15 to 20 km's a day to get to their patients, proving just how big this district really is.
Since starting the project, many new programs have stemmed and today, Mavela is seen as a pilot program and our blue print has been sent out not only in South Africa, but also in Africa and globally. Mavela has won awards internationally and locally for the work undertaken.
I thought the community would like to know that, although launched by the Sisterhood and Religions for Peace, the project is a MULTI-FAITH one! Members from different sectors of our community have all contributed. Many projects have been undertaken by the Christian, Muslim and Hindu communities, as well as individuals.
In order for this project to function, we have one paid project manager and 12 volunteers from the community, who work 24/7 the whole year round. When we are able to, we give them small stipends, but they have taken on this project as a community project. Most of the women are the same women who started the project 13 years ago! We call them the "Angela of Mavela!"
We are so grateful to all the people who have assisted us throughout the years, but the most thanks goes to the Nkosi, the Induna and the women who have made this project a part of the MAVELA Community! It is theirs and they are very proud of what they have achieved.
Here is a list of some of the projects that have been started and are still running today:
Mavela Creche
A Food garden was started and has been going for more than 12 years.
A feeding scheme
Two hospital wards have been built for the terminally ill
A large log cabin used as a safe space for young people
Reading room and library
Funding towards the building of a clinic and wellness centre
A special project at the High school of 4 classrooms, a beautiful laboratory, a toilet block and a kitchen.
---
COMMUNITY NEWS
Sister of Temple David
by Marion Arkin

The Sisterhood of Temple David participated in the Yom Tov Market that took place at the end of August, as we always do. This was followed recently by the Erev Rosh Hashana dinner that took place on 13th September for which we always cater. This enables congregants to celebrate Rosh Hashana in a friendly atmosphere especially if they do not have any family members around.

---
COMMUNITY NEWS
Sisterhood of Temple David
The guest speaker at the Sisterhood of Temple David AGM, Ela Gandhi, granddaughter of Mahatma Gandhi, gave a fascinating talk about 'growing up Gandhi' and how living with the legacy of her world famous grandfather has enriched her life and informs her philosophy on life, justice and forgiveness. Her quiet and unassuming manner conveyed her message of resistance to oppression without violence and opposition to tyrants without hate. Ela's memories of growing up on the Phoenix Settlement were informative regarding the history of the Passive Resistance Movement and shed light on a part of Durban history that has global significance.
No one who attended the talk could fail to be moved by a woman upholding the enduring legacy of a 'Great Soul'.
---
COMMUNITY NEWS
Sisterhood of Temple David
The Sisterhood of Temple David invited author Cecile Levin to give a talk on the all-important art of decluttering, not only of our cupboards and our homes, but our lives as well. Cecile's book entitled 'A Piece of Cake' formed the basis of this amusing and thoughtful talk. As part of this fundraiser, people were invited to bring items with value and age to the event to display and sell, a portion of the proceeds being donated to the Sisterhood. The response was wonderful and the range of goods for sale ensured that there was something for everyone. Paintings, jewellery, as well as antique ceramics, proved popular sale items.
What would a Sisterhood function be without one of their renowned teas? Beautiful cakes, sandwiches and quiches provided everyone with the fuel for better buying and Sisterhood raised an impressive amount from the sale. The Sisterhood Committee would like to thank everyone who worked so hard organising the event and to all those who attended and contributed to its success.
---
COMMUNITY NEWS
Sisterhood of Temple David
The Sisterhood joined the Durban community in celebrating Yom Ha'atzmaut at the Durban Jewish Centre in April. For all those with a sweet tooth, the ladies of the Sisterhood sold beautifully decorated cupcakes in festive blue and white, as well as fruit salad.
---
COMMUNITY NEWS
Sisterhood of Temple David
Friday evening, 13 February, saw the congregation enjoying a delicious Oneg Shabbat meal following the Kabbalat Shabbat Service. The ladies of the Sisterhood created a marvellous cold feast that was perfectly suited to the very hot weather and thoroughly appreciated by all.
Kol Hakavod and Toda Raba!
---
COMMUNITY NEWS
Sisterhood of Temple David
Wellness Morning Tea & Talk
On Wednesday, 5 November, the Sisterhood of Temple David
hosted a seminar on Wellness & Healthy Eating. Bio-kinetics
expert, Catherine Lund spoke about the importance of healthy
and balanced eating, diagnostic scans to detect dread diseases
and exercise as part and parcel of a wellness plan for women. The
morning began with a tea at which healthy substitutes for the usual
sugar rich confectionary were served.
About 70 people attended the talk and went away empowered
by the health information offered by Catherine. Several of those
attending won raffle prizes including organic beauty products,
health foods and herbs. The Sisterhood thanks all those who
supported this fundraiser the proceeds of which will help fund the
various projects run by the Sisterhood.
---
COMMUNITY NEWS
Sisterhood of Temple David
- Marion Arkin
The Annual General Meeting of the Sisterhood of Temple David took place in June. We gave donations to our charities, both within the Jewish community and in the greater Durban community. Elizabeth Groot was elected as our new chairlady.
Steve Smit of Monkey Helpline, was our guest speaker. Steve, who began Monkey Helpline some years ago together with his colleague Carol Booth, is a specialist and protector of the vervet monkeys that "live in our homes and gardens". Steve provided us with a great deal of information about the work that they do daily, rescuing and caring for the monkeys in so many situation. Above all, we were given insight into how to deal with vervet monkeys with understanding, as so much cruelty abounds. At the end of the meeting everyone enjoyed socialising over tea and the Sisterhood ladies' dependably delicious eats.
---
COMMUNITY NEWS
Sisterhood of Temple David
At the Bingo morning in May, Ernie Aron's 92nd birthday was celebrated in great style. Denise played the piano as Beth Shalom friends enthusiastically sang "Happy Birthday" to Ernie. The birthday gentleman was beaming, everyone enjoyed the delicious birthday cake and there was enjoyment all round.
Joshua Groot, grandson of Elizabeth and Gerard, was five years old when he started Karate in 2010. In 2012, at the SAJKA Northern KZN championships, he won two bronze medals, in kata and kumite. In 2013 he repeated this at the National championships, winning two silver medals in kata and kumite, followed by further success in 2014 at National championships with a bronze medal in kumite. Each time he received Northern KZN colours. He is now on red belt and will be grading for brown belt in November. Well done Joshua!
---
COMMUNITY NEWS
Sisterhood of Temple David

Marion Arkin
At the March Friendship Club Bingo morning three of our lovely ladies celebrated their birthdays in style: Avril Binks, Elaine Goldberg and Eve Blumburg.
Purim Carnival at the DPJC
The Purim Carnival at the Durban Progressive Jewish Congregation after the short Service was a jolly celebration. From a bright and colourful hall, with balloons on the tables, to extremely diverse fancy dress, imagination ran riot. Adults and children alike looked great in very original creations and the three judges had a hard time awarding prizes in each age category. Ultimately everyone was a winner and all present enjoyed the good ruach, delicious hamantaschen and other eats on offer.
DPJC had them all this Purim. From princess' to Macbeth's 3 witches; heroic turtles to terrifying pirates.
---
Sisterhood of Temple David
Samuel Kasher's Barmitzvah
Moira Kasher

A Barmitzvah, is a really wonderful celebration for a family and for the community. How special it is for a young man to acknowledge before the congregation that he is now taking his place in the community of Israel, accepting its responsibilities and rejoicing in its blessings. The preserved heritage of holiness which has stood the test of time, is now being passed on from generation to generation.
Debbie Reynolds who attended Samuel Kasher's Barmitzvah wrote in The Mercury "We had the honor of being invited to the Shabbat service and the Bar Mitzvah boy's reading of the Maftir and Haftorah. With much of the service in Hebrew I could only smile at the rest of the congregation's obvious delight at such a joyous occasion. Having watched the boy grow up from a shy toddler to an articulate confident young man, I felt his parents justified pride as he stood straight and strong to do his thing. And I loved the prayers read by the three, lovely vibrant women, which blessed, among other things our people and our country."
It is therefore with great delight that the Sisterhood caters for these simchas and did a tremendous spread for the Barmitzvah of Samuel Kasher as can be seen from the photos of the delicious food.

---
Sisterhood of Temple David
Annual General Meeting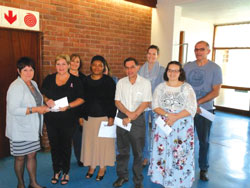 The Annual General Meeting of the Sisterhood of Temple took place on 14 June. As in the past our beneficiaries include Beth Shalom, Durban Jewish Social Services, Community Security Organisation, the Durban Holocaust Centre and Netzer, and non-Jewish organisations in Durban.
Our guest speaker was Brian Widdowson. His very humorous talk entitled "Ice Hotel" was greatly enhanced by a slide show. Brian and his wife went on a Scandinavian tour which included a visit to the Arctic Circle and meeting the local Laplanders in Northern Sweden. It included a night in Ice Hotel (if you so wished) as opposed to an igloo hotel room. Such an adventure into well below freezing temperatures is only for the very hardy, so cold and white, almost unreal. Slightly warmer places, such as Stockholm in Sweden and Trondheim in Norway, a very picturesque place, and Oslo were also on the itinerary.
---
Sisterhood of Temple David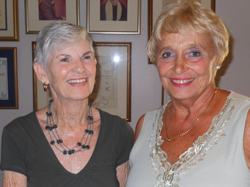 Sisterhood received 1.6 tons worth of food from East Coast Radio (40 hampers of 40 kg each) for Mavela arranged by Ingrid Edelson, President of Kloof Rotary Anns. This was part of of their allocation, and as Ingrid is also on our committee, we greatly appreciated this assistance in providing much needed food for the child-headed-households, the Hospice and the daily feeding scheme in the Ndwedwe area. It will go a long way in alleviating hunger. Thank you very much!
---
Sisterhood of Temple David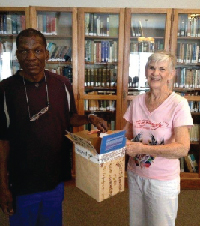 Elizabeth Groot
Sisterhood of Temple David held a raffle for a weekend getaway courtesy of Flexi-Club Resorts. Mr John Zulu, head gardener at Temple David drew the winning ticket. The prize was won by Rachael Abrahams who can choose to spend her weekend from any of the Flexi-Club resorts in South Africa. Thank you from Sisterhood to all those who bought tickets and supported this fund raising drive.
---
Sisterhood of Temple David
The committee of the Sisterhood of Temple David always have a sociable end of year function after the final meeting of the year, and this year was no exception. Moira Kasher offered us the hospitality of her home and we enjoyed our bring and share luncheon there. It was nothing short of a five-star rating and we were warmly welcomed and felt totally "at home". We oozed and shmoozed in most pleasant surroundings. Like everyone else, we have been in recess since then and look forward to the activities of 2013.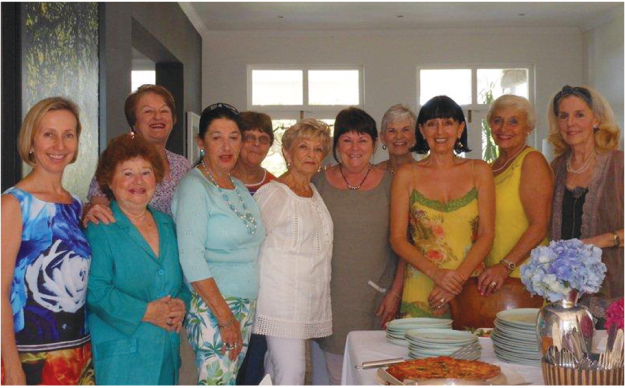 ---
Sisterhood of Temple David
Marion Arkin
The Sisterhood of Temple held a very successful function and social morning in October, Woza Moya and the African Dream Chair. Together with all our friends, we were happy to welcome as our speaker Paula Thomson, Director of the Hillcrest Aids Centre, who started the Woza Moya Generation Income Project. While not forgetting the young and the elderly, the full range of activities and opportunities has improved the health and lifestyle of many rural folk to make them self-supporting. The craft display of beaded jewellery and much else was only a sample of what is available at their shop in Windemere Centre (which is shared with other similar organizations) and in Hillcrest. The men and women take great pride in their work, training is given and all talent is unearthed. Diverse fashions, styles and designs are always being created and the "colours that sing" are evident.
The Dreams for Africa Chair was with us that morning. Initially rural folk sat on it hoping for a better life by saying a prayer or making a wish, often out loud. Paula's idea to have many people bead the chair make it look beautiful which boasts a wing on each side, featuring a beaded map of Africa. The Dream Chair has travelled all over South Africa and many other countries including the United Nations headquarters in New York.
Paula's talk came from the heart. She is constantly enriched by working with the people she helps. This is her niche, her labour of love.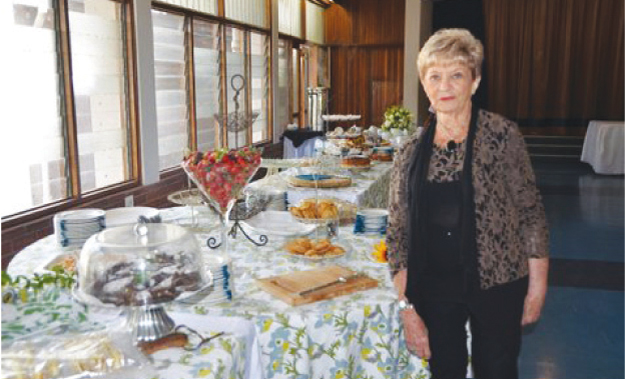 ---
Sisterhood of Temple David
Madiba Day Fun
Nelson Mandela's birthday was a special time for Mavela. Sisterhood organized a "Madiba birthday party" for the children and the volunteers during the school holidays. The children planted seeds for just over an hour, then had a party in the hall with all sorts of goodies. While enjoying the delicious hot dogs, cake, crisps, sweets and cold drink, they all watched videos. The purchase of a video machine was a great investment as it can be used it to entertain the children, especially during the holidays. At the end of the celebration, every child and volunteer went home with a brand new blanket and a colourful beanie knitted by our very dear Joan Haageman. Joan has created more than 500 beanies for our children to keep their ears and heads warm.


On Madiba's birthday, Premier Mkhize and his wife Dr May Mkhize, arranged for the SAPS from the Ndwedwe office to come and spend their Madiba minutes at the Mavela Centre. At 6.00am on the 18th July, about 20 SAP cars and vans arrived at the centre. What excitement there was. The patients were carried to the big hall where they were looked after by some of the policemen and women. They were spoilt with all sorts of delectable goodies. While they had their party the police got busy and painted the hospice a bright, cheerful orange! They also brought mattresses, blankets, candles, food and have committed themselves to coming back to Mavela. A fun day was had by all. They wished it was Madiba day every day!
Paddy Meskin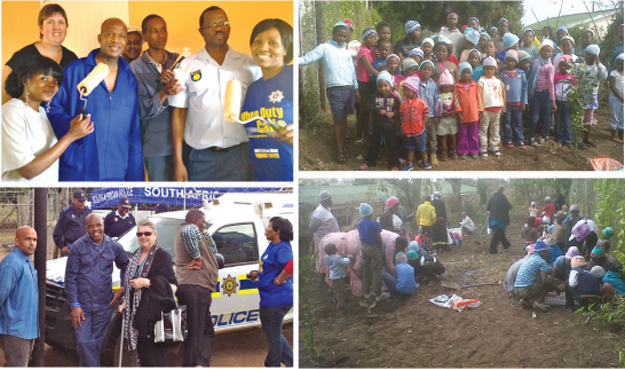 ---
Sisterhood of Temple David
Sisterhood AGM
The AGM of the Sisterhood of Temple David took place on 19th June. We welcomed Carol Hart as the new chairman as well as representatives of Jewish and non-Jewish organisations.
Our guest speaker was Paula Thomson of the Hillcrest Aids Centre. She spoke to us about the "Woza Moya HIV/AIDS Income Generation" and the many projects she initiated to help people lead happy and healthy lives, in conjunction with a wonderful slide presentation. The projects include feeding schemes, a respite unit with a 60% recovery rate, Gogo groups, a shop, a sewing group, a quilting group, a nursery, and a host of crafters producing beautiful beadwork, jewellery, pottery and paintings.
These people are now self-supporting and largely independent, and many of them had no previous training. The crafters' products have become internationally famous. The beaded "Dream Chair" has travelled to many countries and the whole South Africa, uniting the world. The huge beaded map of Africa is the result of creative team work at its best. There is much rejoicing when such a work of art is completed and blessed. Paula loves her work and is inspired and strengthened by the happy atmosphere of her Tikkun Olam, making one small part of the world much happier.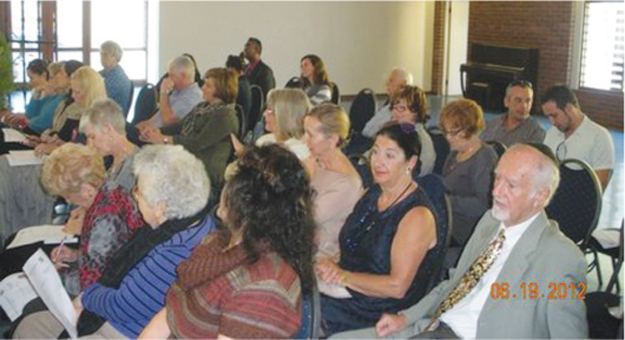 ---
Sisterhood of Temple David
Women of Progressive Judaism South Africa
June 2012 saw the celebration of 80 years of Progressive Judaism in South Africa, which was marked by a resoundingly successful SAUPJ conference in Johannesburg.. Themes addressed during the conference sessions were of central Jewish interest, demonstrating Progressive Judaism in action with its overwhelmingly social and humanitarian concerns.

This was also the occasion when the SAUTS representatives from all over the country met as a group to follow their own particular activities. The various branches are no longer to be known as sisterhoods, but now go according to the name Women of Progressive Judaism South Africa. The national president under this new name. Giddy Lief is destined for a very busy time as she fills the position.


Conference delegates had the pleasure of hearing a keynote address and other talks by Anat Hoffman, the Israeli activist and feminist, who is also the Executive Director of the Israel Religious Action Centre (IRAC). Further, she heads up the Women of the Wall, who brave the threat of arrest and abusive treatment when they claim their place to pray at the Kotel. Anat embodies everything that we could wish for in a progressive Jew and it was all there in her keynote address: Progressive Judaism in Action. She served for fourteen years as a city councillor in Jerusalem, where she opposed the right wing faction and the ultra-Orthodox. She has also opposed segregation on Israeli buses, which is now illegal. She summed up her manifold interests when it comes to activism: 'social justice, religious pluralism, Jewish-Arab co-existence, and equal rights for women and minorities'. All these concerns were discussed in her conference addresses.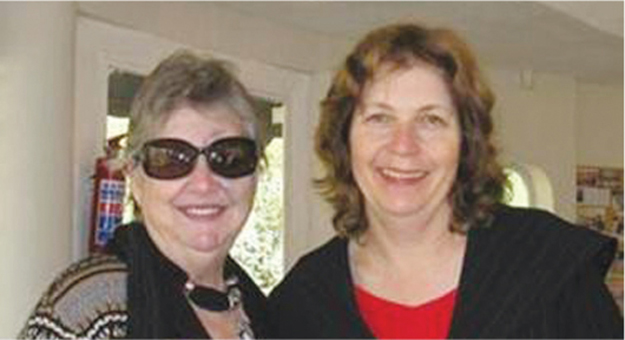 ---
Sisterhood of Temple David page
On Sunday 27 May, during the Shavuot service at Temple David awards were presented to long serving members of the Sisterhood. The distinction of Honorary Life Vice-President was conferred on Sheila Schulman; and Honorary Life Membership was conferred on Elaine Goldberg, Beryl Israelite and Joan Haagman. (Beryl and Joan were unfortunately unable to attend) Sisterhood was pleased to welcome their friends and Paddy Meskin spoke warmly about all four ladies. At the end of the service a brocha in the Hall was enjoyed by all present.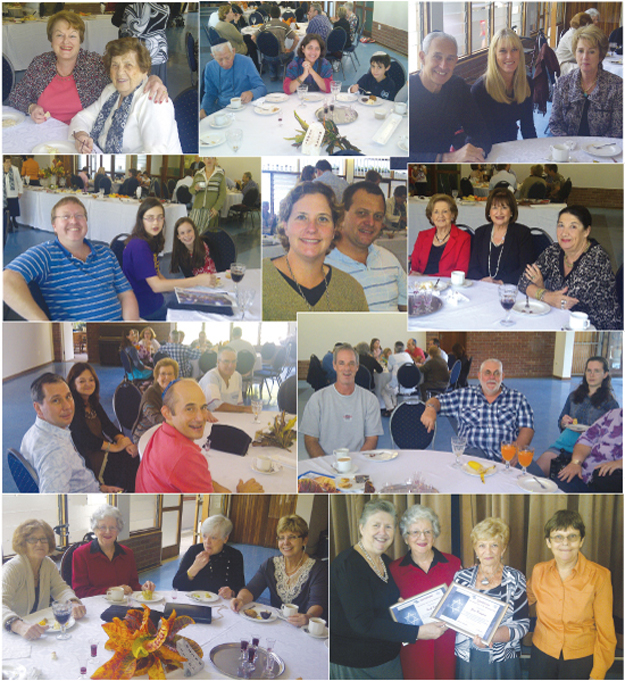 ---