COMMUNITY NEWS
Talmud Torah
By Cheryl Unterslak
All of the Talmud Torah lessons are going well at all the schools this term. There is so much more on offer to the children where they can learn and grow in their knowledge and yiddishkiet. The children learning sessions, which happen after Shabbas, where the children learn mishna together with Rabbi Garber, are excellent and we encourage any senior primary and high school student to come and attend.
There are morning learning sessions, with Rabbi Garber ,before school to learn Rashi which everyone is enjoying. There is also Chocolate Friday treats and a Rosh Chodesh surprise spoil. It is excellent to be able to have these lessons in Durban and if any children are interested in attending please can they contact me or Rabbi Garber for details.
This month we had Rebbetzin Dvori Blumenau give a ladies shiur. The Rebbetzin is also an outstanding educational Psychologist, ego state therapist and hypnotherapist. The shiur was brilliant and was thoroughly enjoyed by all who attended. We look forward to having her give another shiur in the future.
Rabbi Vegoda also gives a monthly ladies shiur which are exceptional and he talks about a range of very interesting topics. These are always held on Wednesday mornings at 10:00am, in Umhlanga.
If you have nay questions please call Cheryl on 083 7996440.
---
COMMUNITY NEWS
Talmud Torah
By Cheryl Unterslak
We are inviting all primary and high school students to come and learn Mishna with our exciting, professional and informative material. This takes place every Saturday evening after Shabbas at Chabad. Rabbi Garber teaches the material in a fun and brilliant way and all the students that attend love the lessons.
The lessons start at 7:20pm.
Every time you attend your names goes into the draw for two tickets to Israel that is drawn at the end of the year.
---
COMMUNITY NEWS
Talmud Torah
- By Cheryl Unterslak
Gil Dogan was the winner of the two tickets to go to Israel in the Talmud Torah draw. Gil, his father and sister went to Israel in December and they had a wonderful time. Gil and his siblings have been dedicated students throughout the years. Every single child who attends a Talmud Torah lesson at their schools, or at the mishna lessons get their name put into the draw for every time they attend.
Below are photos of Gil at the Kottel putting his letter into the wall.
If any of the Jewish students do not attend the schools where lessons are held please contact me and we would love you to attend the lessons. Cheryl 083 7996440
Rabbi Vegoda is brought to Durban every month to give his excellent shiurim at the various shuls. Below is a photo of Rabbi Vegoda giving a shiur to the Eden students in February.
Rabbi Vegoda also gives a ladies shiur every month which is well attended and any other ladies are welcome to attend.
---
COMMUNITY NEWS
Talmud Torah
Talmud Torah had a wonderful, well-attended prize giving that was very special and a lot of fun. All the students made their own Chanukah candles and really enjoyed this task.
All the awards were given out to the very deserving students.
A huge Mazaltov to the following students:
The most committed Hebrew student for senior primary went to Zak Baitz.
The most committed Hebrew student for junior primary went to Samuel Selikow.
The most committed Jewish studies student for junior primary went to Leah Droyman.
The mentch prize went to Cain Letchert.
The most enthusiastic student in Jewish studies and Hebrew went to Netanya Dogan. (This prize was awarded by the Union of Jewish Women)
The draw for two tickets to Israel for a parent and child went to Zak Baitz.
Mazeltov again to all the winners, the Talmud Torah team is very proud of you all!!!!!!
We thank all the students who are committed to coming to Jewish studies and Hebrew lessons throughout the year and to the parents who are committed and supportive.
We would also like to thank the Rabbis and all the Talmud Torah teachers who care so much and are so committed and professional.
We look forward to an exciting year of learning in 2016!!!
---
COMMUNITY NEWS
Talmud Torah
Cheryl Unterslak
Talmud Torah's mishna programme is going extremely well with many students studying the excellent material with Rabbi Garber.
If you or your children would be interested in learning this exciting, informative and educational programme please contact me at cheryl@divote.co.za The report back from everything has been very positive!! Come and be part of this exciting project!
All the lessons at the schools have been going extremely well and in the photos below you can see some of our students with one of their Rosh Hashanah activities.
---
COMMUNITY NEWS
Talmud Torah
FAREWELL TO CHANI

It is with great sadness that we bid farewell to Chani Wainer who will be leaving soon to study in Israel. She has added a new dimension
to the Talmud Torah lessons with her enthusiasm, dedication and love of the children. She has kept the pupils enthralled with stories, songs and activities. It is evident how much she will be missed by these little notes that the children wrote for her.
---
COMMUNITY NEWS
Talmud Torah
- Cheryl Unterslak
All of the Talmud Torah lessons are going well and the students are having fun learning about various aspects of Judaism with their excellent teachers.
On Lag B' Omer, the students each received their own bow and arrow (that were safe and couldn't harm anyone) after they had learnt about the reason why it is a tradition to play with them on Lag B Omer. Fun was had by all and they learnt a lot about our history and some of our Jewish heroes.
During some of the lessons the children wrote letters for the soldiers of the IDF, and expressed their gratitude to them for protecting everyone in Eretz Yisrael.
The students also learnt more about Pesach and everyone received an amazing Omer game with disks and dice to teach them how to count the omer daily in a fun way. This incredible game was the idea of Helene Cohen and was designed by Rabbi Vegoda. Our dynamic team comes up with ideas all the time and Rabbi Vegoda has incredible talent to design and put together all the educational material. The response from the children is always so positive.
Talmud Torah, Eden School and Chabad did a joint Yom Yerushalayim function at Chabad which was very successful. The children played games and acted out parts around the "walls of Jerusalem", with all the gates. They had great fun and they also heard about the battle to reclaim Jerusalem in 1967, as well as some of the many miracles of the six day war. At the end the students ate some snacks from Israel and they all received booklets containing facts about Israel and Jerusalem, and cool Israeli bracelets.
Our highly qualified teachers (yes, every single one of our Hebrew and Jewish studies teachers is a qualified teacher!), are doing a great job in teaching the students their well thought out syllabus. The students receive booklets and interesting teaching aids from Israel with educational material, and they also receive an excellent flyer about the weekly parsha which is prepared by Rabbi Vegoda.
The great news is that there will be an announcement about an exciting educational opportunity coming to Durban soon!!! Watch this space.
---
Community News
Talmud Torah
Cheryl Unterslak


The Talmud Torah lessons are going extremely well and we have had Rabbi Kornblum from Jerusalem teaching the high school students at both Eden College and Crawford College. The students absolutely love his shiurim and are always so happy to be with him again and to learn from him.

Rabbi Vegoda continues to come to Durban every month to give a whole lot of outstanding shiurim. The Durban community finds his shiurim extremely inspirational. His adult shiur has moved to Umhlanga and the attendance has tripled in size and is growing. He will be in Durban on the 22nd April and then again on the 13th May. If you are interested in attending these shiurim please contact me for details – cheryl@devote.co.za

Rabbi Vegoda gave very interesting shiurim to both the primary school and the high school students at Crawford. The students are so excited when they know that Rabbi Vegoda will be teaching them and they love all the interesting subjects that he teaches them. He has made a huge impression on the students.

The rest of the Talmud Torah classes at the various schools are all going well and everyone is enjoying learning Hebrew and various aspects of Judaism.


---
COMMUNITY NEWS
Talmud Torah
- Cheryl Unterslak
The children in our community are very blessed to have Talmud Torah, which ensures that every pupil at every school in Durban has access to a Jewish education.
This is now the third year that Crawford is offering Hebrew as one of the options which children in the Prep School may choose. It is built into their timetable and children are assessed regularly in terms of their progress. Teaching is conducted in a fun, interactive way with the use of educational board games and computer programmes to reinforce material and concepts taught.
At all the schools, we structure our classes according to the level of the children. At Durban Girls' College, my classes are divided into beginners and more advanced Hebrew. Jewish Studies classes this term are focused around the Community project and the children are learning about all the important components that make up a Jewish community.
Umhlanga College also has two classes with each group learning age appropriate material. The younger group, which starts from four years old, is learning about the chagim and Biblical figures through song, dance, stories, games and activities. The older group has more formal, structured lessons and has started learning Hebrew.
I have been teaching Hebrew at Eden since the middle of last year. Norma Bloch has made the Judaica Centre into such a happy place, where the children feel welcome and at home. In such an environment, Jewish learning thrives.
At all the schools the emphasis is on creating a fun and exciting learning environment. Please contact us if you would like your children to be part of this wonderful programme: cheryl@divote.co.za
---
COMMUNITY NEWS
Talmud Torah
- Cheryl Unterslak
Talmud Torah lessons have started again for 2015 at Crawford College, Umhlanga College, Clifton and Durban Girls High School. We run lessons from Grade 000 to Grade 12. We encourage students from these schools to attend, and if your children are at another school then please can you contact us to arrange for your child to attend one of our other lessons.
The parents/child learning sessions with Rabbi Vegoda's excellent material has started again and the lessons take place on the last Sunday of every month at the Holocaust Centre at 4pm.
The Talmud Torah teachers have designed a wonderful educational and fun syllabus for this year, with excellent material from Israel.
We all look forward to teaching your children.
If you have any questions please don't hesitate to contact me on Cheryl@divote.co.za
---
COMMUNITY NEWS
Talmud Torah
- Cheryl Unterslak
Talmud Torah has had a very successful year and all the teachers are preparing exciting educational material and an interesting syllabus for 2015. Rabbi Vegoda will continue to design his outstanding material for the children to learn in the classroom and during the parent-child learning sessions on Sundays at Talmud Torah Generations.
Clifton students learned about community projects. This has been a great success and we will continue to learn about all the aspects of a Jewish community next year.
The Talmud Torah and CHABAD art and craft activity for Sukkoth was a huge success and the children made beautiful decorations for their Sukkoth.
From John Moshal, Hashalom received the following letter. John added that "It has always been my belief that if Talmud Torah ignites just one soul to strong Jewish belief, then it is worth all the money, time and effort that have gone into the project!"
Dear John
We would just like to thank Talmud Torah for the influence it had on Yoni. For 4 years Yoni was exposed to three amazing teachers that changed his thoughts about Judaism. Rabbi Perez taught him interesting facts about Israel and also Jewish laws. Rabbi Vegoda had wonderful thoughts, ideas and insights about Judaism. Yoni finally had spiritual leaders that he could look up to and learn from. Cheryl taught him general topics about daily Jewish life and he always enjoyed interesting discussions with her.
In grade 11 you gave him the opportunity to go to Israel on Encounter. This we believe was also 'game changer'. He developed a great love for Israel and its people. When he went to UCT at the beginning of 2014, he felt he needed to be part of a community and bring Jewish students together. He joined SAUJS and was appointed religious officer; he wanted to do more and was then voted in as the chairperson for 2015.
We would like to thank you from the bottom of our hearts for initiating Talmud Torah, and its wonderful educators. It made a real difference to Yoni and we are truly grateful.
Kindest Regards
Itzik & Dedee Levi
---
COMMUNITY NEWS
Talmud Torah
All the children in the Talmud Torah classes at the schools have been learning about lots of new things, and one of the exciting projects in the last term was to learn about the mezuzot. They learned about the reasons for putting up a mezuzah, how one should fix them and about the Shema scroll inside. These learning sessions ended with the children making their own mezuzah which they all decorated beautifully.
The final Talmud Torah parent child session and draw for the two tickets to Israel for a child and one of his/her parents will take place at the Holocaust Centre on Sunday the 23rd November at 4pm. All the children that have attended the Talmud Torah Generations sessions throughout the year and that have attended the Talmud Torah lessons at school will have their names in the draw. You have to be there when your name is drawn out, if not another name will be drawn out. We hope to see you there. For any questions please call Cheryl on 083 7996440.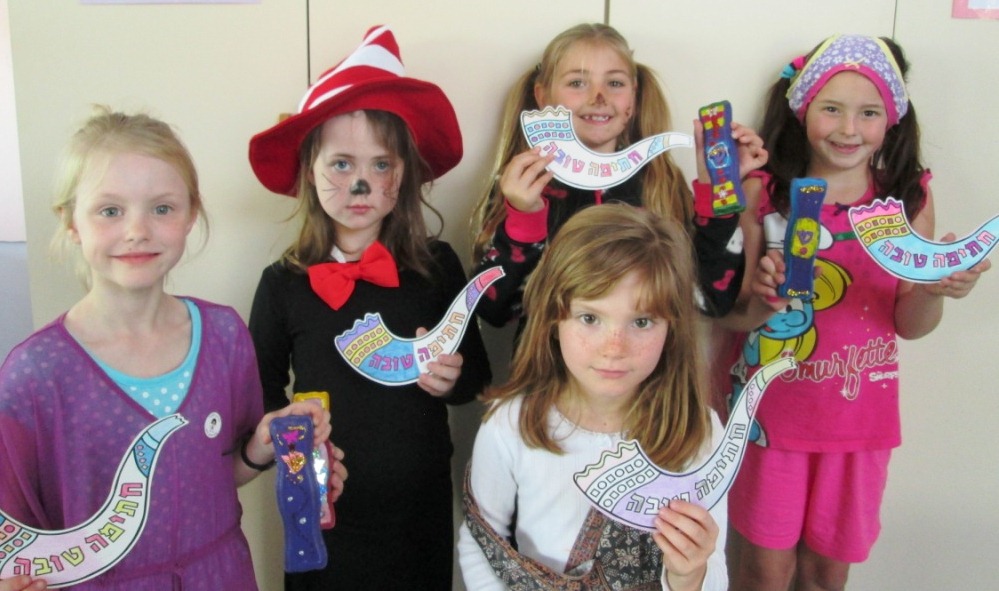 ---
COMMUNITY NEWS
Talmud Torah
- Cheryl Unterslak
All the Talmud Torah lessons are going extremely well at Durban Girls College, Umhlanga College, Clifton and Crawford. All the pupils love the lessons and the teaching art activities that Talmud Torah brings in from Israel. The students will be receiving wonderful gifts and activities for Rosh Hashanah, and the other Chagim this term.
Each week the students receive a parsha booklet designed by Rabbi Vegoda to take home and read with their parents, and from the end of this month these will be designed in a different format.
The Talmud Torah Generations parent/child learning sessions take place the last Sunday of every month at the Holocaust Centre, and everyone is welcome. We receive such positive feedback about the excellent material that has been designed by Rabbi Vegoda and everyone loves learning from his booklet. There is a different theme every month, eg: Empathy, the Beit Hamikdash, etc.
---
COMMUNITY NEWS
Talmud Torah
Sue Jacobson
At the beginning of this year we started Talmud Torah Club at Eden. Each Wednesday afternoon I get together with the children from grades R through to grade 7, to have a bit of fun learning about Judaica and to socialise with each other.
The first term was spent learning about Shabbat. The children learnt about the importance of Shabbat, the thought one should give Shabbat throughout the preceding week, and Shabbat preparations. We all had great fun planning each day leading up to Shabbat. Each child had his or her own ideas of what was important to their family. We also created our own Shabbat items for the Shabbat table. The children made a challah cloth, a Kiddush cup, candle stick holders and finally during the last lesson we baked challot for them to take home. Their parents were very excited to receive these wonderful Shabbat items. Some even posted their gifts on Facebook!
We also worked on a mini Haggadah, specifically on the ten plagues, so that each child was able to take something home for their own seder.
The second term has been about Yom Yerushalayim, Shavuot and the megillah of Ruth. We made our own little representation of the Kottel. The children will be able to post their prayers into the wall and just before Rosh Hashanah, we will be sending them to Israel to be placed in the real Kottel. Kendyll visited us and shared her experiences in Jerusalem with our group. The children enjoyed discussing the various photos and asked a lot of questions. I was amazed to see how keen they are to learn and to share. There are 9 children that attend each week with great enthusiasm. This time together has also solidified some friendships among the group. This has been the most satisfying aspect of all.
---
COMMUNITY NEWS
Talmud Torah
Cheryl Unterslak

Talmud Torah is looking forward to start teaching all the Jewish
students at the various schools in 2014.

A very exciting syllabus has been designed for the children
and although many interesting topics will be taught they will
all be learning about their Jewish community in a very fun, and
innovative way.

In the photographs attached you can see some of the Clifton
boys with the draidels that they made for CHannukah at the end
of last year, and with the aleph bet that they made.

We are very excited to welcome Dede Levi to our team of
Talmud Torah teachers!!

If you have any queries or
have any children that would
like to join our lessons, please
contact me on 083 7996440.

---
Talmud Torah
Jessica Stout

We are delighted that Talmud Torah has been introduced at Umhlanga College this year. We have a big class of children ranging from grade 00 to grade 7 who attend regularly. Last term we learnt about Rosh Hashana and Yom Kippur. This term we are learning about the significance and beauty of Shabbat. The children have been enjoying singing Shabbat songs, they have made their own Kiddush cups and baked challot. We will end the term with an exciting Chanukah party. We are so grateful to Jane Letschert and Ruth Duke who were responsible for motivating Umhlanga College to introduce Talmud Torah at the school and we hope that it will grow from strength to strength.

---
Talmud Torah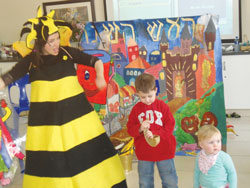 On Sunday the 1st of September Talmud Torah and Chabad hosted a fantastic Rosh Hashana play! Rachel and Michal came all the way from Johannesburg to sing and dance and to teach the lucky attending children all about Rosh Hashana. The children had to help the Rosh Hashana bee fill up the mizvot bucket on the scales of judgement. On the way they learnt all about giving tzeddaka (charity), doing teshuva (saying sorry) and Teffila (prayer). Everyone had a great time! Watch the press and don't miss out on our next function!

---
Talmud Torah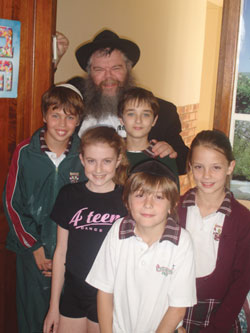 Helene Cohen

"And you shall inscribe these words upon the doorposts of your house and upon your gates."(Deuteronomy 6:4-9)
The children ran into the classroom filled with anticipation and excitement. Shlomo arrived with a surprise in each of his pockets. Firstly, he pulled out the beautiful mezuzah donated by John Moshal for our classroom door. He explained what it was and its significance. He let each child feel the klaf, explaining that it was made from the hide of a kosher animal. He then pointed out the words of the Shema that were inscribed on it by the Sofer, After that, Shlomo showed them some mezuzot that were not considered kosher ; one had been damaged by water getting in, while another was just a printed copy of the Shema cut out of a Siddur!
Shlomo then explained the position on a door where the mezuzah should be affixed. He gathered the children around, and then recited the blessing before affixing it.
Like a magician, Shlomo then dug into his other pocket and pulled out a shofar. He explained that during the month of Elul, it is a custom to hear the Shofar every day. After calling out the different notes, the beautiful sounds resonated throughthe school. The children's eyes grew bigger and bigger as the last tekiah gedolah seemed to carry on forever ( and Shlomo's face grew redder and redder).
It was a beautiful, moving ceremony and I thank Shlomo, John and Cheryl for making it possible.


---
Talmud Torah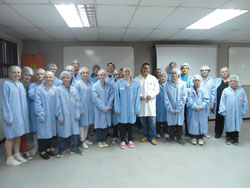 Jessica Stout

On the 11th of July, Talmud Torah was very excited to host a trip to the Beacon Sweets Factory! Over 20 students, accompanied by some very excited parents and teachers made their way to the factory that morning and were met by our very own Talmud Torah parent and guide: Itzik Levi! We were told all about how the sweets and chocolates are made, and we ate until we could not eat any more! What a fantastic morning it was and a great opportunity for our students from different schools to meet each other! A huge thank you to Itzik for organising this great outing! We look forward to having many more outings and functions like this one!
On Tuesday the 16th of July, Tisha B'Av, Chabad and Talmud Torah co-hosted an outing to the Durban Holocaust Museum. We were given a very informative tour of the museum by our very own Cheryl Unterslak! A huge thank you to Cheryl and to Shlomo for putting this together.


---
Talmud Torah
Profile: Sue Jacobson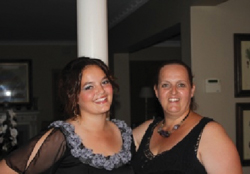 I am a proud single mom to Kalvin and Kendyll. They have been my greatest achievement - single parenthood is not for the faint hearted!
I qualified as a teacher in 1992 and have since qualified as a photographer too. I have extended my teaching qualification to include preprimary teaching and have done a Public Relations Officers course. I enjoy studying and will keep on doing so for as long as possible.
I taught at Eden Pre Primary for 2 years and more recently have been working for the DHSA. I have been involved with Talmud Torah over the same period and find this a most rewarding program for both the children and myself. For my family and me, we have a renewed, invigorated sense of belonging within the community and refreshed our commitment to our Judaism. I hope I am able to pass some of this enthusiasm on to the girls and boys I teach.


---
Talmud Torah
Profile: Shani Cohen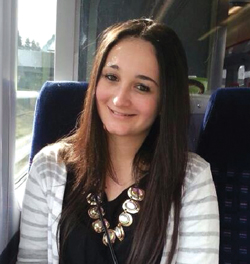 I completed my matric at Eden College in 2011, and have been studying towards my Bachelor of Education degree through Unisa at Varsity College in Durban North since 2012. I am currently in my second year of studies and loving every minute of it.
In my first year I thoroughly enjoyed my practical experience at Umhlanga Jewish Day School and this year I am enjoying my practical at Christopher Robin Preschool.
I have been teaching Jewish studies and Hebrew for Talmud Torah at Clifton and Durban Girls College once a week since 2012. The children learn about their Jewish heritage through Talmud Torah's fun and stimulating programme. Thank you to John Moshal for giving these children this incredible opportunity. This is very rewarding for me and I am so happy to be a part of this amazing programme with its dedicated team of educators.
As well as au pairing in the afternoons, I also teach davening to children at the DUHC on Friday nights.
I plan to complete my BEd degree and continue with honours in Inclusive Education.


---
Talmud Torah
PROFILE - Helene Cohen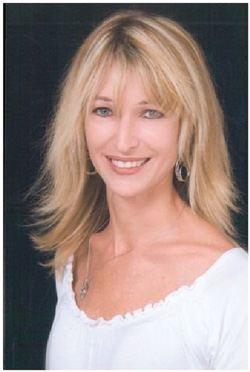 Helene Cohen:
As I was born and grew up in Durban, I had the privilege of attending first Sharona and then Carmel College. It was under the tutelage of superb teachers, such as Issy Fisher, Suzanne White and Chanoch Evian z"l, that my love for the Hebrew language was cultivated. After matriculating in 1985, I furthered my studies at the University of Natal, Durban where I attained a BA degree majoring in Hebrew, Jewish studies and geography. I then went on to complete an honours degree in Hebrew under the valuable guidance once again of Issy Fisher. I was asked to start teaching immediately at Carmel Pretoria. After moving to Pretoria, I studied towards a HDE through Unisa. At Carmel Pretoria, I taught Hebrew and Jewish Studies to pupils ranging from Grade 3 through to matric, as well as geography, physical education and was in charge of running the library. After two terms, I was requested to return to Durban as there was a post for me to teach Hebrew and Jewish Studies at Carmel. For the next twenty years I taught at Carmel, which later became Crawford Durban and then Eden. I have also had the pleasure of being involved with the Umhlanga Cheder, created by Penny Toubkin, which was extremely successful. I also ran the Durban Cheder together with Bev Cohen for many years, as well as offering private Hebrew lessons for adults and children. Currently, I am delighted to be working for Talmud Torah, the brainchild of John Moshal, providing Hebrew and Jewish Studies to pupils at all schools in Durban. I teach mainly at Crawford LaLucia which since last year has included Hebrew as an option (which is fully integrated as part of the school curriculum) for all Primary School pupils. I also teach Hebrew and Jewish Studies at Durban Girls' College. I treasure the memory of each and every child that I have had the honour to teach.
In the words of Rabbi Chanina:
"I have learnt much from my teachers.
More from my colleagues
But most of all – from my students"
Babylonian Talmud, Ta'anit 7a


---
Talmud Torah
PROFILE - Jessica Stout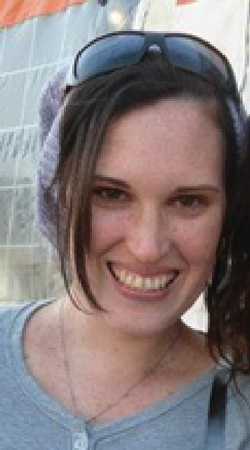 Jessica Stout:
I started teaching informal Jewish education from a very young age, when I took children's services at my Shul in Cape Town. At age 16 I spent 4 months in Israel with Bnei Akiva's Kfar HaRoeh programme where I attended numerous seminars on being a madricha and running children's activities. After I matriculated in 2004 I moved to Durban in order to study. During my years of university study I carried on being involved both with children's services at the DUHC and Bnei Akiva. In 2008, I took over the position of Youth Director for the Shul and became the head of Bnei Akiva in Durban. In 2009 I moved from informal Jewish education to taking a few Jewish Studies classes at Eden College, as well as starting davening (prayers) for the primary school. When asked to take up a position in Talmud Torah in 2011, newly formed by John Moshal and run by Cheryl Unterslak, I very gladly accepted. I currently teach both Jewish Studies and Hebrew for junior primary in Clifton and Durban Girls College, as well as running davening at Eden College.
I believe that there is no greater satisfaction then watching your pupils enjoying learning, and cherish every moment that I am able to do so.

---
Talmud Torah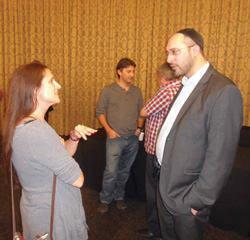 Cheryl Unterslak

On the evening of Thursday the 2nd of May, Talmud Torah held a parents information evening at the Durban Jewish Centre for all of the Talmud Torah parents and anyone else who was interested in learning what exactly Talmud Torah is about. The evening was very well attended, and the parents were addressed by both Rabbi Perez and Rabbi Vegoda, who visit regularly.
Rabbi Perez spoke to the parents about the importance of educating your children and how important education is in Judaism. Rabbi Vegoda spoke about the importance of Jewish education and the amazing role he plays in the development of teaching material for Talmud Torah and Talmud Torah: Generations. Both Rabbis stressed the importance of a parent's role in the Jewish education of their children. Parents also had the opportunity to ask questions not only to the Rabbis, but also to all of the teachers involved, and to put suggestions forward to make Talmud Torah even more of a success!
Sh'keiach to all of those involved in putting this evening together and an especially big thank you to all of the parents who are so dedicated to the Jewish education of their children!

---
Talmud Torah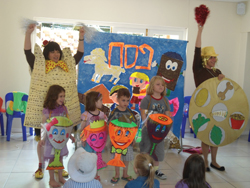 Cheryl Unterslak

On Sunday 10 March, Talmud Torah and Chabad hosted a fantastic Pesach Play! Rachael and Michal came all the way from Johannesburg to put on this amazing show for us in preparation for Pesach. Everyone got involved, with children getting dressed up as the 4 cups of wine and the 10 plagues and everyone sang along to the fun Pesach songs!
After the play, Shlomo from Chabad taught everyone how to make a Hillel sandwich and why we make this sandwich on Seder nights. Children used Corn thins in place of matzah, placed lettuce in between the 2 Corn thins and then dipped their sandwich's charoset. Every Corn thin had a secret bit of marror on it and the children had to scream when they tasted the bitterness of the marror!
Whew, what an exciting day! Shke'ach to all those involved in putting it together and we look forward to then next fun and exciting Talmud Torah function!
---
Talmud Torah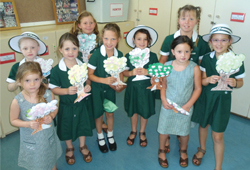 Cheryl Unterslak

Term one is coming to an end and what a fantastic and exciting term it has been!

We started off the term learning about Tu B'Shvat and everyone made their own almond tree with beautiful pink and white blossoms. The trees even stood by themselves!

Purim came up quickly and we learnt all about this festival. We made graggers and I'm sure that Haman's name was not heard in any of the Shuls! Some of the classes received mishloach manot from Chabad which they enjoyed!

In between we started learning about our forefathers Avraham, Yitzchak and Yaakov, and about the good character traits, middot, that we learn from them. Everyone enjoyed learning about these very inspirational personalities!

Pesach is coming up soon and we have some fun and exciting lessons planned!
---
Talmud Torah
Nadav Ben Yehuda
Cheryl Unterslak
On Wednesday 16 January, Talmud Torah was privileged to host a talk by a very humble young Israeli named Nadav Ben Yehuda. There was not a person in the crowd who was not awed by his amazing story!
Nadav, who at age 24, has completed his army service and is on his way to completing a double degree, is an extreme mountain climber. In 2012 he attempted to become the youngest Israeli ever to reach the summit of Mount Everest. He was not able to achieve his goal however, because he chose to save a life instead. This may sound like an easy choice to have made, but it was a decision that could have resulted in the loss of his life as well.
Nadav made a PowerPoint presentation illustrating what exactly goes in to climbing the highest mountain in the world. He described what happens when you reach different altitudes and the effects of these extreme altitudes on your body. He explained the dangers of climbing Everest, and showed a very emotional video tribute to all of those who have lost their lives on Everest, including many photographs that he himself had taken.
Nadav took is a decision that is almost never taken by other climbers. Nadav chose to climb the day after most climbers attempted the summit, because there were too many people climbing at the same time the day before. While making his way up the last stretch of the climb, in an area that is so high that the air has almost no oxygen content and is therefore known as the Death Zone, he came across a body that had been left for dead. He realized that it was someone that he had spoken to while waiting for the right weather conditions for the climb, and that this person was still alive. At that moment, he chose to attempt to carry Irmak back to base camp. Already surviving on only the oxygen that you can carry, Nadav's oxygen mast broke during his descent. He almost lost his fingers to frostbite because in order to carry Irmak he needed to take off his thickest gloves so that he had the dexterity of his hands. Even though he faced almost certain death himself, Nadav never let go of Irmak. They made it to the camp, where other climbers assisted them and they were flown to Kathmandu, where they both received treatment for their frostbite.
Nadav attributes this amazing feat to luck, and is so humble that he refuses to be called a hero. His fingers are still recovering from frostbite, but he continues to climb extreme mountains as much as he can. This amazing young man is an inspiration to all, and we wish him the best of luck for all of his future expeditions.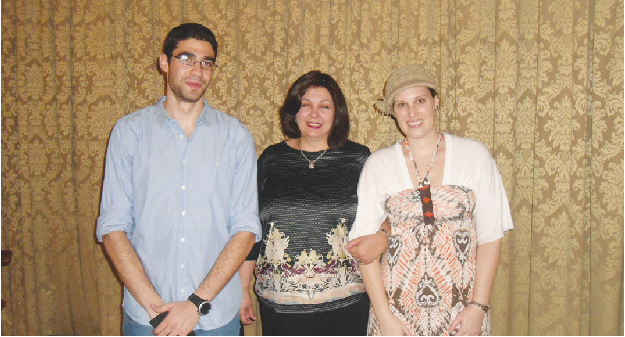 ---
Talmud Torah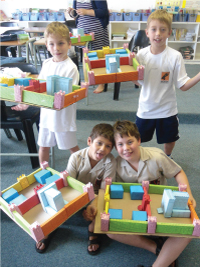 Rabbi Michael Vegoda
I have to admit that growing up I was not a big fan of history classes. My first real contact with history at school was a torturous, seemingly never ending study of the spread of disease in 18th century England.
Being told that I must learn and memorise what seemed to me to be nothing other than useless, boring facts was not exactly my cup of tea. I breathed a sigh of relief when I realised that, after completing my study of the spread of disease in 18th century England, I could opt to never have to attend another history class again. Things turned around for me regarding my feelings for history whilst I was in yeshiva. After discovering teachers like Rabbi Berel Wein and the spell binding Rabbi Hershel Schachter, I realized that history could be absolutely fascinating and even captivating if it is taught well. (And not only that but also many important lessons for life can be learnt from history!) It all depends on how the history is taught.
When the Talmud Torah educators sat down to discuss how they would teach the period of history of the Temples in Jerusalem one thing was clear - we would not be teaching a plethora of seemingly irrelevant boring dates and facts. That would obviously be a fruitless endeavor.
We wanted to bring that period back to life. We wanted the students to actually 'see' how things were back then and most importantly to understand their significance. We wanted to engage the students and to have them enjoy every moment of these history lessons.
Upon entering their classrooms to study 2500 year old Jewish history the Talmud Torah learners found out that their classes would not be a monologue from teacher to student, or even a dialogue. The students were asked to roll up their sleeves and to actually make the 2nd Beit Hamikdash, to create and dress the Cohen Gadol in each of his 8 separate items of clothing and to form the pieces for and then assemble the Aron Kodesh.
The learners loved this creative, tactile medium of bringing 2500 year old history back to life.
Through their own creativity they themselves brought history to life before their very eyes. One important idea that was taught was that there is a fundamental connection between our level of morality as a people and the healthy functioning of the Temple and all that went on inside it. The Talmud teaches that the 2nd Temple was able to be destroyed because we no longer lived up to basic values of decency towards each other.
We conveyed the connection between the Temple and our moral choices by making different coloured 'bricks' each one with a picture of a different value and then building the different parts of the Temple with these different colours.
All in all both teachers and students have really enjoyed teaching and learning about this wonderful period of history.
---
Talmud Torah
Cheryl Unterslak

In the articles over the last few months you could read reports from many of the Talmud Torah students and their parents about the success of the project and how much the children enjoy learning and coming to the Talmud Torah lessons. Over the last two years there has only been positive feedback.

This is such a positive and special project giving so many Jewish children the opportunity to come to lessons and learn about so many different aspects of their Jewish heritage, history, Hebrew and Torah, and the children love it!

It is with deep shock and regret that Talmud Torah has received so much negativity from certain outsiders. For this reason I would like to address some of the negative and untrue statements that have been made by some of these members of the community.

1. Having Talmud Torah lessons at various schools in Durban has not "destroyed" the Jewish education at Eden and absolutely NO Jewish children have left Eden because they can get Hebrew and Jewish studies lessons at other schools. The Talmud Torah team are teaching children who have been at these schools for many years.

2. For many years absolutely no Rabbi or shul gave any Jewish education to these children in these schools. (When I was at Northlands Girls High School in the 1970s and 1980s the Orthodox Rabbi at the time did come once a week to teach the Jewish children at school but it ended after he left). Without


Talmud Torah these Jewish children would not have had the opportunity to have had the opportunity to have had any Jewish education. I teach some children that have never had such a lesson in their lives! How could anyone be so negative about such an incredibly positive thing, especially from people who profess to care about Jewish education? Why did these same people not go into the schools and teach these children?

3. Talmud Torah is a project of the DHSA and is sponsored by John Moshal through the JAKAMaR Trust so therefore this project does not take any financial resources away from the community or any other organization.

4. It is a fact that there are Jewish children in private/government schools for various reasons and Talmud Torah is very happy to be able to provide children with Jewish education in these schools and anywhere else they may be. Talmud Torah has in no way encouraged Jewish children to attend private/government schools. I thank Hashem that someone like John Moshal has invested in the Jewish education of so many in Durban and the whole of KwaZulu-Natal. The education provided by Talmud Torah is:

• Children get Jewish studies once a week at various schools

• Children get Hebrew lessons once a week at the various schools.

• Every Sunday parents and children get together to learn about the parsha and other aspects of Judaism. This is a wonderful positive experience for them to grow and learn together.


• Both Rabbi Perez and Rabbi Vegoda who are brought to Durban once a month always give shiurim to all the children at Eden School.

• Talmud Torah brings in educational material from Israel and Rabbi Vegoda also produces outstanding material for the children.


• There is a ladies shiur every month with Rabbi Perez which is co-hosted by the Union of Jewish Women.

• There is a businessman's shiur that takes place every month with Rabbi Perez.


• Every month Rabbi Perez gives shiurim to Jewish children at different schools.

• Every month Rabbi Vegoda gives a shiur to the community.


• Every month Rabbi Vegoda gives shiurim to the Jewish children at the schools and also learns with the children by Skype.

• Jewish education material is posted to Jewish children throughout the KwaZulu-Natal region


• There have been numerous fun and practical workshops run in conjunction with CHABAD to learn about various things such as making Shofot, Sukkoth etc.

Talmud Torah and John Moshal will continue to provide Jewish education to the Jewish children in Durban, and the Talmud Torah teachers team will continue to be dedicated to providing the wonderful Jewish children in Durban in the best way possible. We have planned a very exciting syllabus, activities and functions to make 2013 a fantastic year of learning.

I would like to thank everyone who has been so positive and supportive of the wonderful work of Talmud Torah.

---
Talmud Torah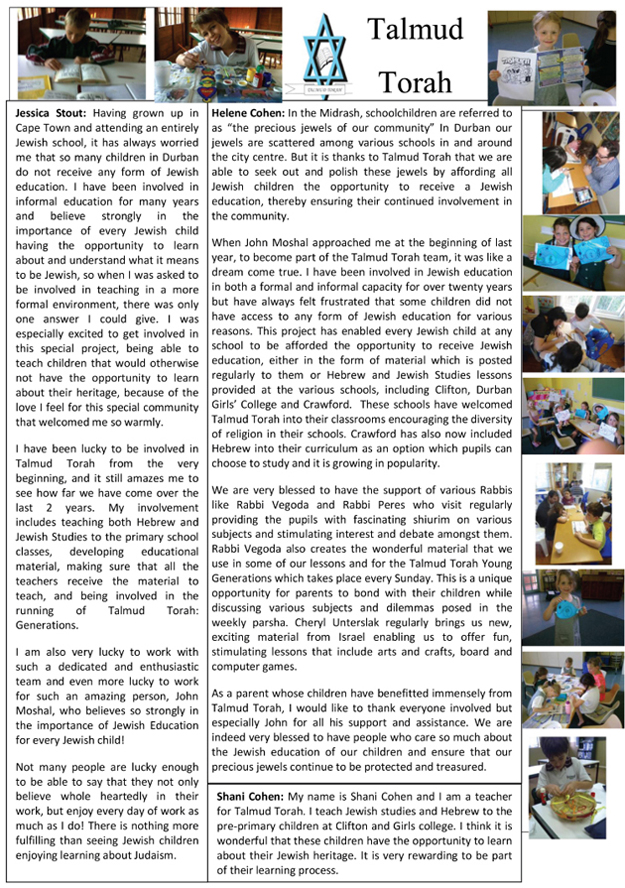 ---
Talmud Torah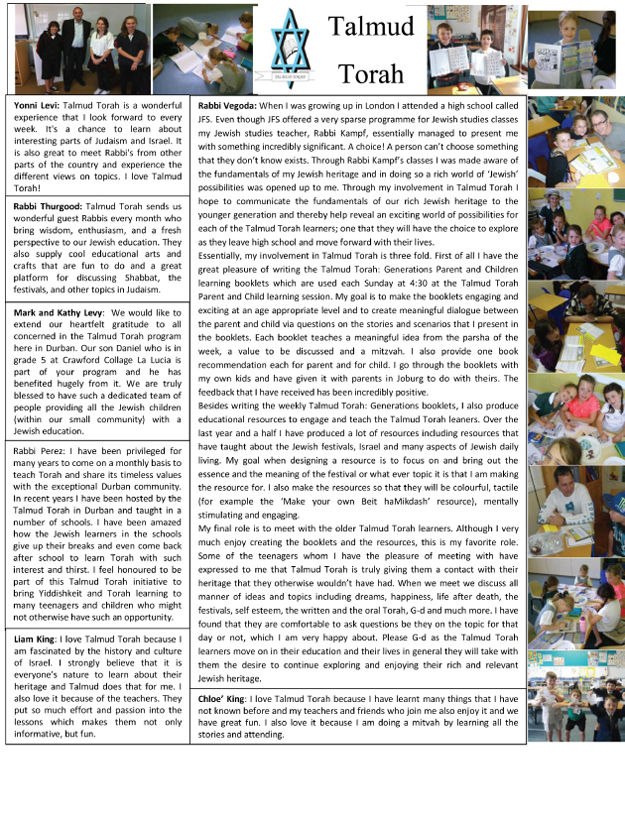 ---
Talmud Torah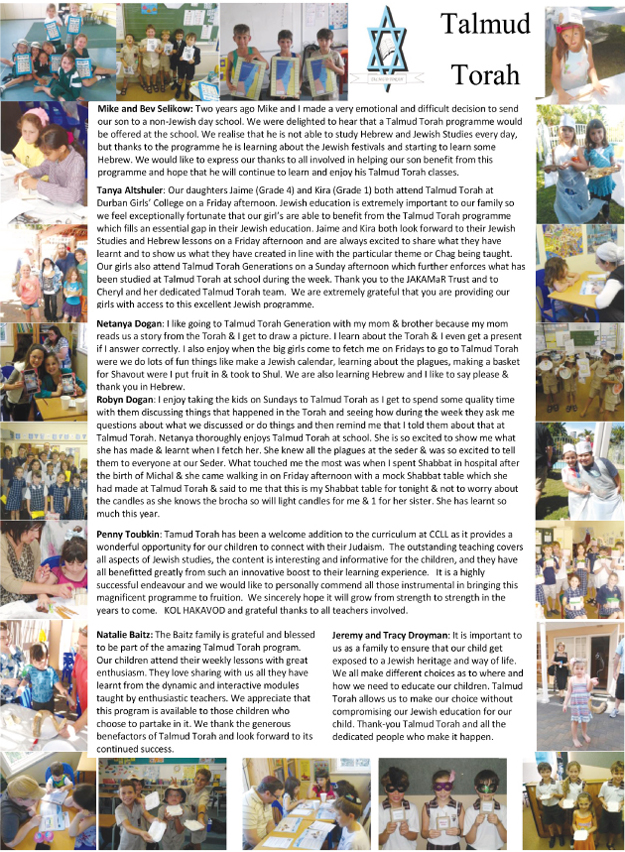 ---
Talmud Torah
This last month has been a busy one for Talmud Torah! We have finished all our lessons in the High Schools for the term and wish everyone writing exams Behatzlacha. We look forward to starting up again in the third term.


In the Primary Schools we have been learning about many exciting topics. For the Omer we learnt how to make ourselves ready to receive the Torah by doing Mitzvot, and for Shavuot we learnt all about the 7 species of Israel and made beautiful baskets for bikkurim. The classes then moved on to learning about Shabbat, where everyone got a chance to make their own Shabbat tables! Maayan has also been in many of the classes running exciting Zionist activities. Finally we started learning about our ancestors ....whew that's a lot for one term!

We hope that everyone has a great June-July holiday and we look forward to seeing everyone again in the third term!


If your child does not attend one of the schools where we are teaching and would like to receive some of our material, please email jess.johnstone@gmail.com or cheryl@durbanconsultancy.co.za.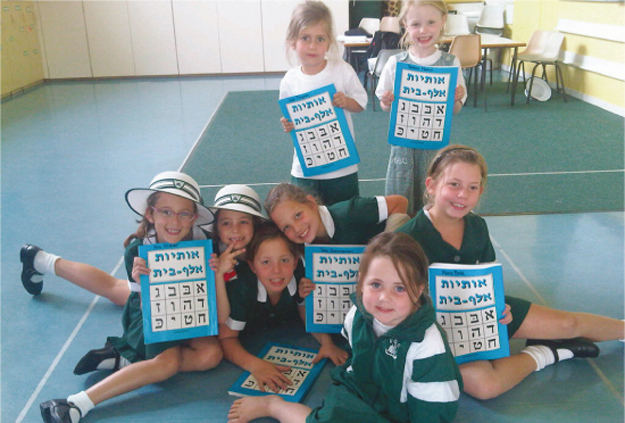 ---
Talmud Torah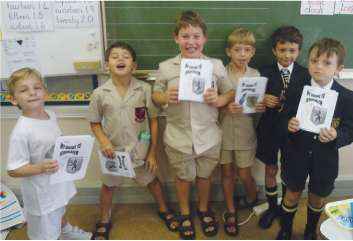 The Primary schools kicked off the term learning all about the Israeli flag and made their very own flags. The High School students each received an Israeli flag bandana especially for Yom Ha'atzmaut!
For Lag B'Omer the Primary schools learned about the bonfire that they create within themselves by doing mitzvot. They then learned about Jerusalem for Yom Yerushalayim. They each received a fun and exciting Guide Book to Jerusalem, specially put together for Talmud Torah, and had to match pictures of the places to the write ups.

By now most classes, Primary and High, have had at least one lesson with Durban's Shlichah from Israel, Maayan. Crawford High School has also been privileged to have had classes with both Rabbi Perez and Rabbi Vegoda from Johannesburg.
We wish all the High School students all the best for their upcoming exams, especially the matrics who will be writing trials. We will miss our weekly lessons with you, and look forward to a fantastic term three!
---